Sibiu Nano Maker Kit
1.599,00€ excl. VAT
Available on backorder, please contact us to know the delivery times
Description
Sibiu Nano Maker Kit contains: 
1 Bottom Panel
4 Clamp 3 series
2 H clamp
4 Motor Bracket
2 Front motor frame
2 Rear motor frame
2 Side panel
1 Top panel
Sibiu Nano electronic enclosure.
6 Motor 2216 with three different installation lengths.
6 propeller: 3 CW, 3CCW
50m Tether cable
1 Battery 4S 6750 mAh
1 Charger
1 Gamepad
1 Basic tools set
This kit doesn´t include lumens lights. You can buy this lumen for your ROV.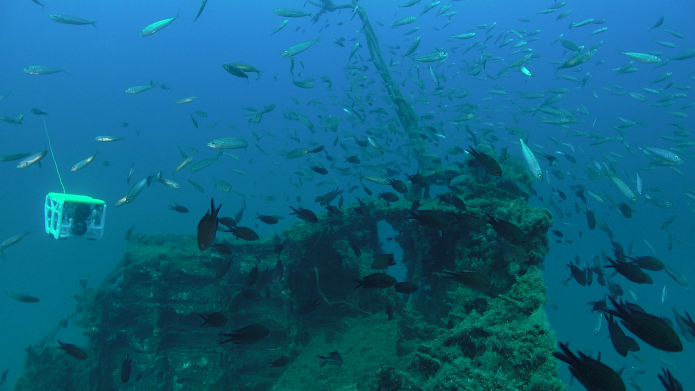 We built Sibiu Nano with the aim of providing a portable, efficient underwater ROV at a very competitive price and that also delivered well above its weight category. It weighs only 5 kg and has a built-in 1080p camera that has an inclination range of +/- 90 degrees (180º total range). To this we must add the 6 degrees of freedom of movement of Sibiu Nano. Undoubtedly, all a visual experience that makes an inspection, research and underwater exploration more accessible than ever.
Main characteristics of Sibiu Nano
Maximum depth: 100 m
1080p camera
Weight: 5,15 kg
Battery: 2h with average use of the motors; up to 4 hours with light use
Maximum speed: 2 knots
The software used in our ROVs is an open source solution (GPLv3) that consists of the following modules:
ArduSub: Part of the ArduPilot project, it is installed in the ROV as an on-board software. It controls the dynamics of the ROV, as well as the functions of self-stabilization and telemetry.
QGroundControl: Multi-platform application, compatible with Windows 10, OSX and Linux. It allows the user to pilot the ROV while viewing the video and navigation data in real time.
At Nido Robotics we believe in open source initiatives, as live development platforms and constantly improving. This software is being used in professional applications since 2015, while the development community is adding new features that make these underwater vehicles more and more versatile and complete tools.
Resources: